Featured product
Artichoke Salsa
Regular price

Sale price

$8.95 CAD
Have you tried our famous artichoke salsa yet?
It's made with artichoke hearts, spices, garlic, tomatoes, parsley, pepper and mustard!
Featured product
Greek Salad
Regular price

Sale price

$7.95 CAD
Traditional Greeksalad made with fresh Roma tomatoes, cucumbers, onions, green peppers, olives and our original Greek salad dressing on the side.
Cooking with heart
2 Greek Gals is Roula Dimakis' pride and joy. Her philosophy embodies; buying local and using the very best ingredients, making everything in-house, and most importantly, cooking with heart!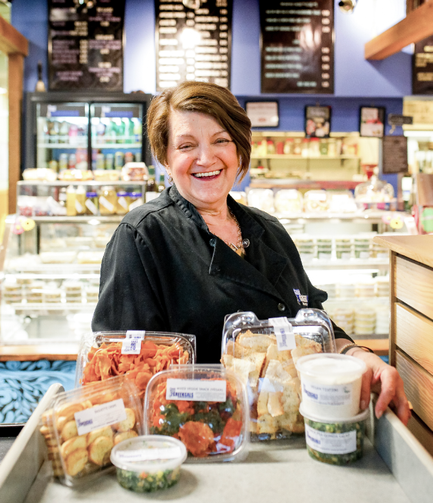 Featured product
NEW! Picnic Takeaway
Regular price

Sale price

$1.50 CAD
Going on a picnic date? Picnic with family & friends, or a potluck? Add the Picnic Takeaway to your basket, and email us after purchase with the info: time of pickup, your order number, and number of people it's for (so we can include the picnicky gingham paper plates, cups, and cutlery.) Add raw skewers if you're planing a barbecue!
Share your picnic moments with us on the 'gram @2greekgals <3 We'd love to see how you #greek&chill